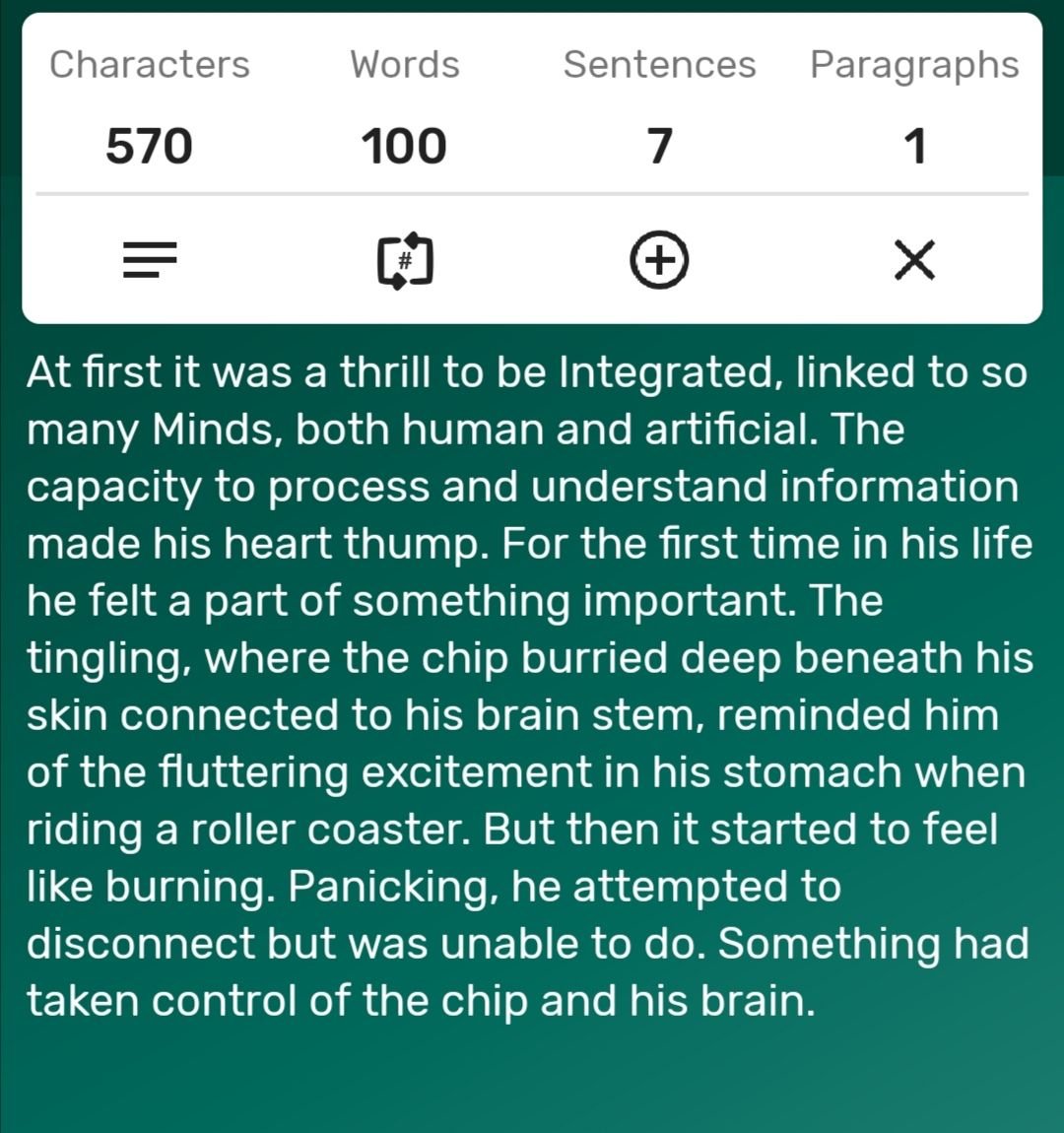 …
At first it was a thrill to be Integrated, linked to so many Minds, both human and artificial. The capacity to process and understand information made his heart thump. For the first time in his life he felt a part of something important. The tingling, where the chip burried deep beneath his skin connected to his brain stem, reminded him of the fluttering excitement in his stomach when riding a roller coaster. But then it started to feel like burning. Panicking, he attempted to disconnect but was unable to do. Something had taken control of the chip and his brain.
…
A 100 word story written by Bruce Arbuckle, inspired by the random word prompt "integrated"
…
Find me (as HumpbuckleTales) on Mastodon
My drabbles (100-word stories) are always published first on Hive: https://peakd.com/@drabble.club
Read my daily 50 word stories in Humpbuckle Tales or on Hive or on Facebook
Find my 100 word tales right here
Keep on drabblin'!
Bruce Arbuckle (felt.buzz)