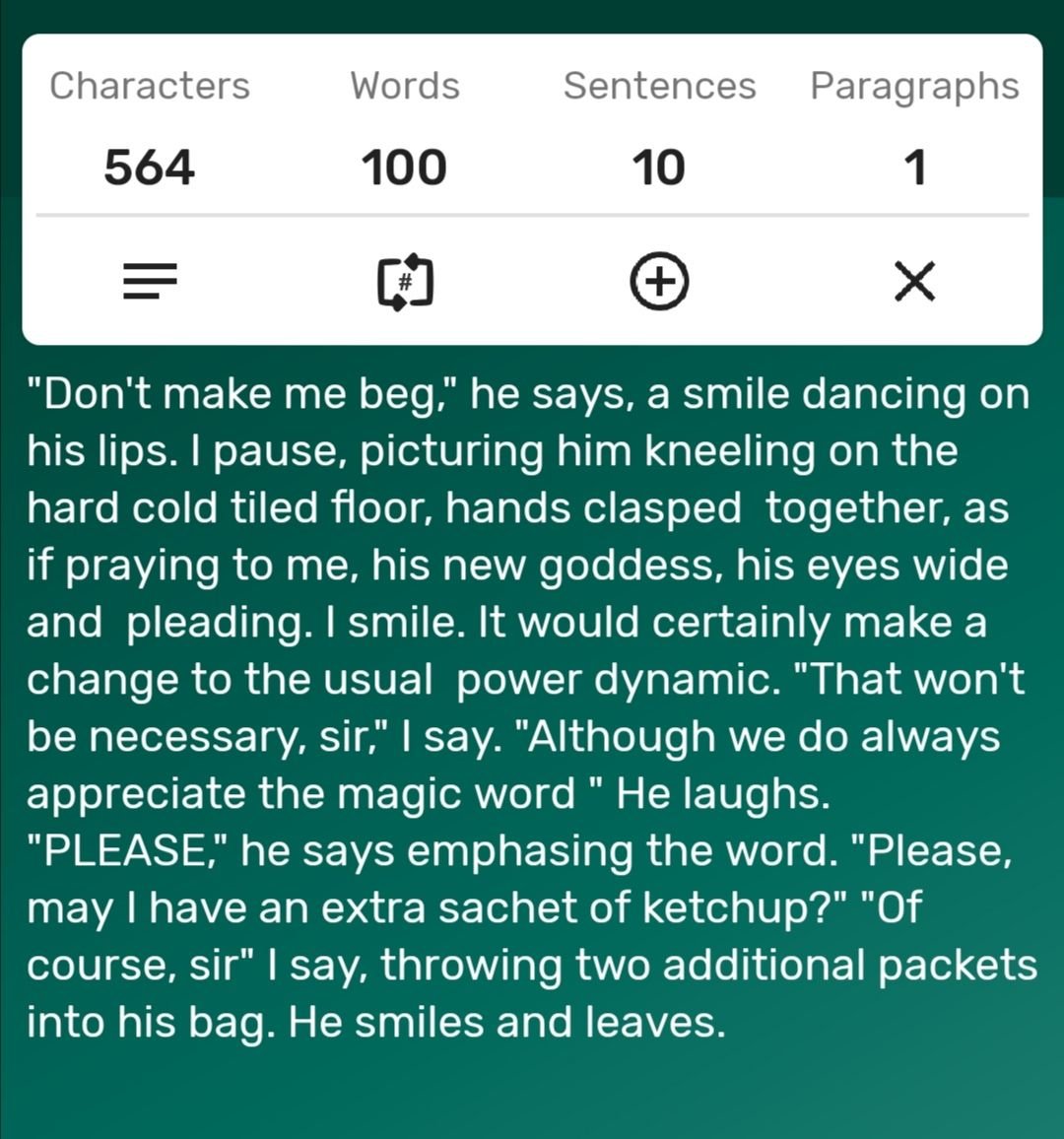 …
"Don't make me beg," he says, a smile dancing on his lips. I pause, picturing him kneeling on the hard cold tiled floor, hands clasped together, as if praying to me, his new goddess, his eyes wide and pleading. I smile. It would certainly make a change to the usual power dynamic. "That won't be necessary, sir," I say. "Although we do always appreciate the magic word " He laughs. "PLEASE," he says emphasing the word. "Please, may I have an extra sachet of ketchup?" "Of course, sir" I say, throwing two additional packets into his bag. He smiles and leaves.
…
A 100 word story written by Bruce Arbuckle, inspired by the random word prompt "beg"
…
Find me (as HumpbuckleTales) on Mastodon
My drabbles (100-word stories) are always published first on Hive: https://peakd.com/@drabble.club
Read my daily 50 word stories in Humpbuckle Tales or on Hive or on Facebook
Find my 100 word tales right here
Keep on drabblin'!
Bruce Arbuckle (felt.buzz)