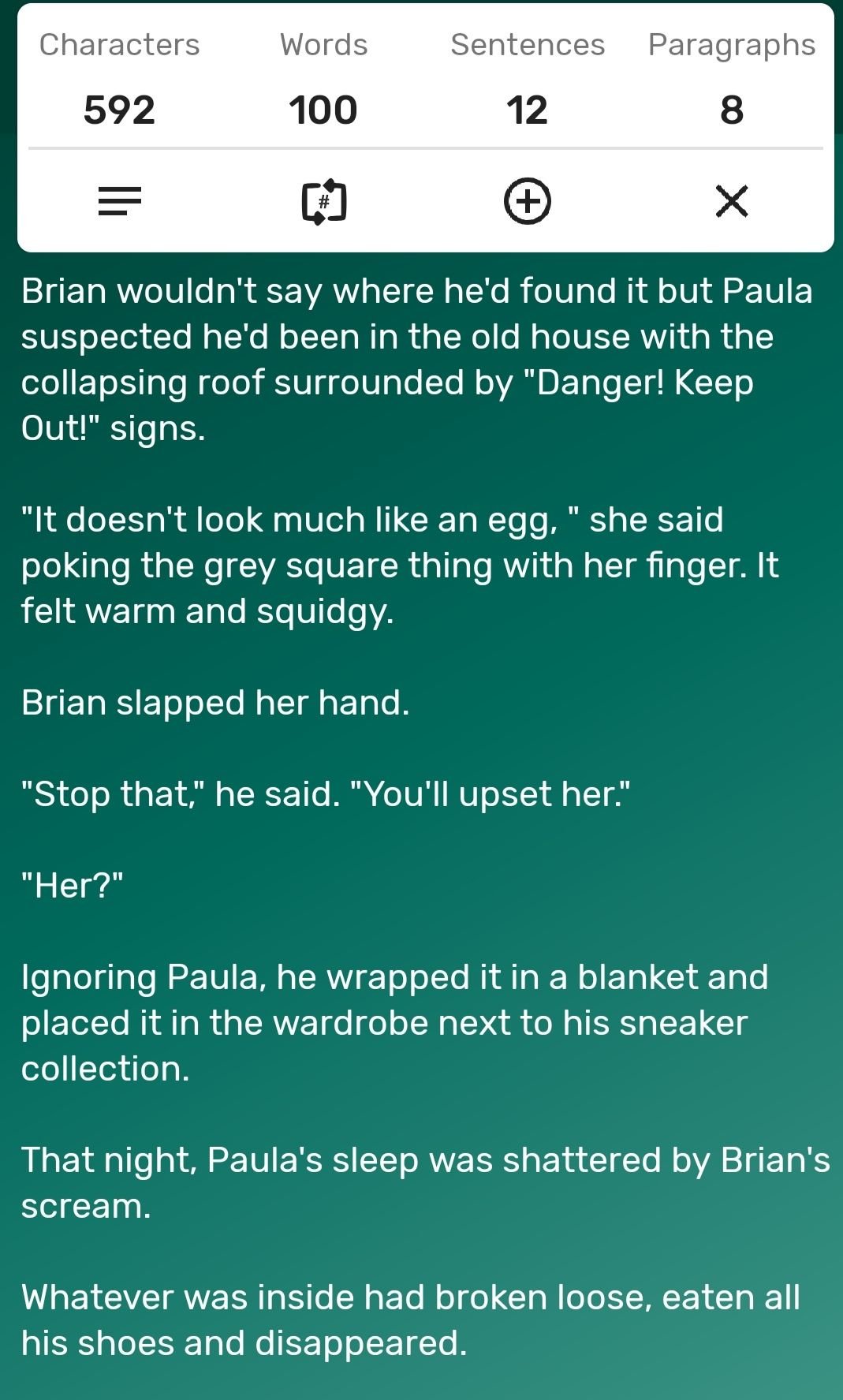 …
Brian wouldn't say where he'd found it but Paula suspected he'd been in the old house with the collapsing roof surrounded by "Danger! Keep Out!" signs.
"It doesn't look much like an egg, " she said poking the grey square thing with her finger. It felt warm and squidgy.
Brian slapped her hand.
"Stop that," he said. "You'll upset her."
"Her?"
Ignoring Paula, he wrapped it in a blanket and placed it in the wardrobe next to his sneaker collection.
That night, Paula's sleep was shattered by Brian's scream.
Whatever was inside had broken loose, eaten all his shoes and disappeared.
…
A 100 word story written by Bruce Arbuckle, inspired by the random word prompt "egg"
…
Find me (as HumpbuckleTales) on Mastodon
My drabbles (100-word stories) are always published first on Hive: https://peakd.com/@drabble.club
Read my daily 50 word stories in Humpbuckle Tales or on Hive or on Facebook
Find my 100 word tales right here
Keep on drabblin'!
Bruce Arbuckle (felt.buzz)