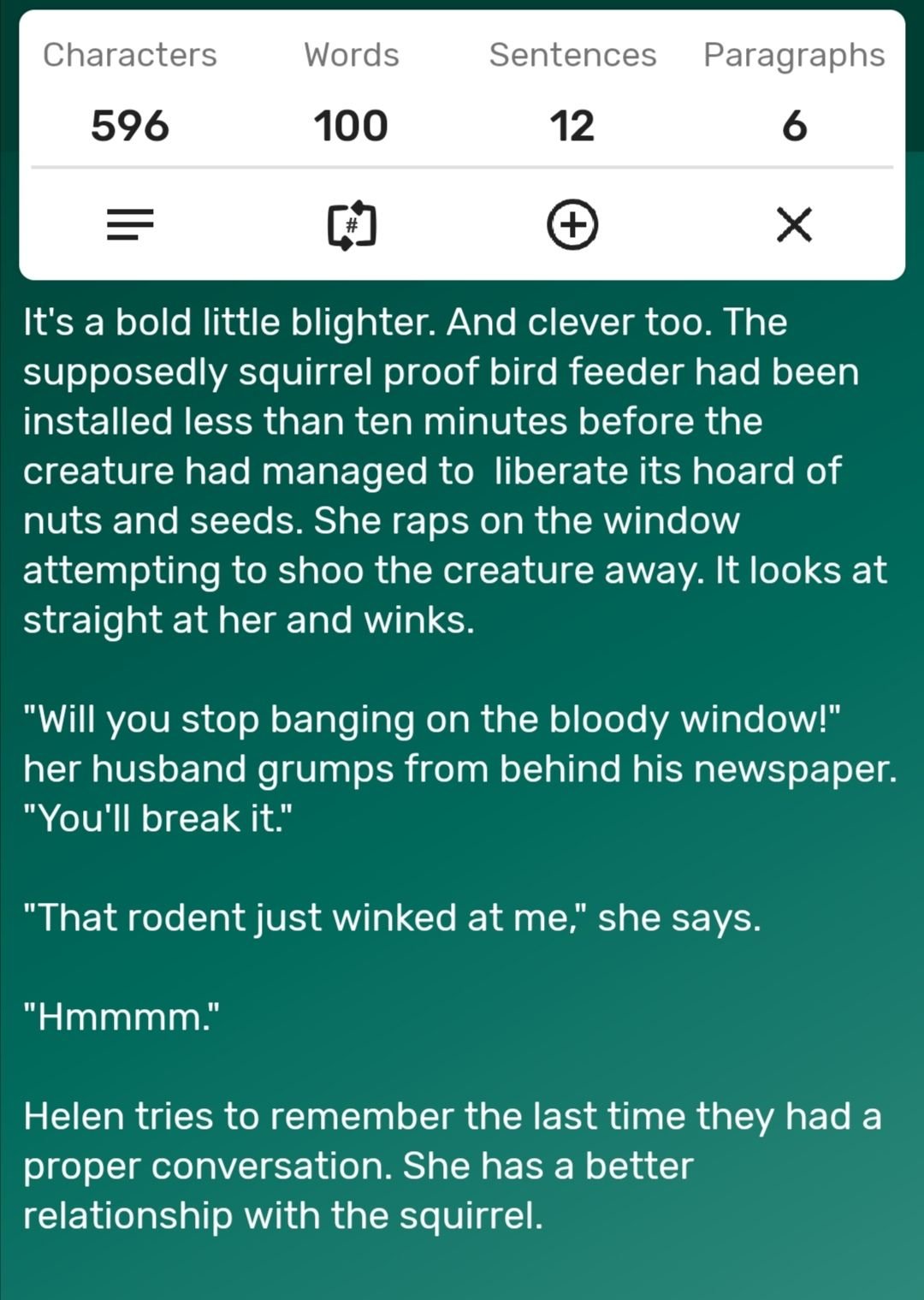 …
It's a bold little blighter. And clever too. The supposedly squirrel proof bird feeder had been installed less than ten minutes before the creature had managed to liberate its hoard of nuts and seeds. She raps on the window attempting to shoo the creature away. It looks at straight at her and winks.
"Will you stop banging on the bloody window!" her husband grumps from behind his newspaper. "You'll break it."
"That rodent just winked at me," she says.
"Hmmmm."
Helen tries to remember the last time they had a proper conversation. She has a better relationship with the squirrel.



…
A 100 word story written by Bruce Arbuckle, inspired by the random word prompt "bold"
…
Find me (as HumpbuckleTales) on Mastodon
My drabbles (100-word stories) are always published first on Hive: https://peakd.com/@drabble.club
Read my daily 50 word stories in Humpbuckle Tales or on Hive or on Facebook
Find my 100 word tales right here
Keep on drabblin'!
Bruce Arbuckle (felt.buzz)