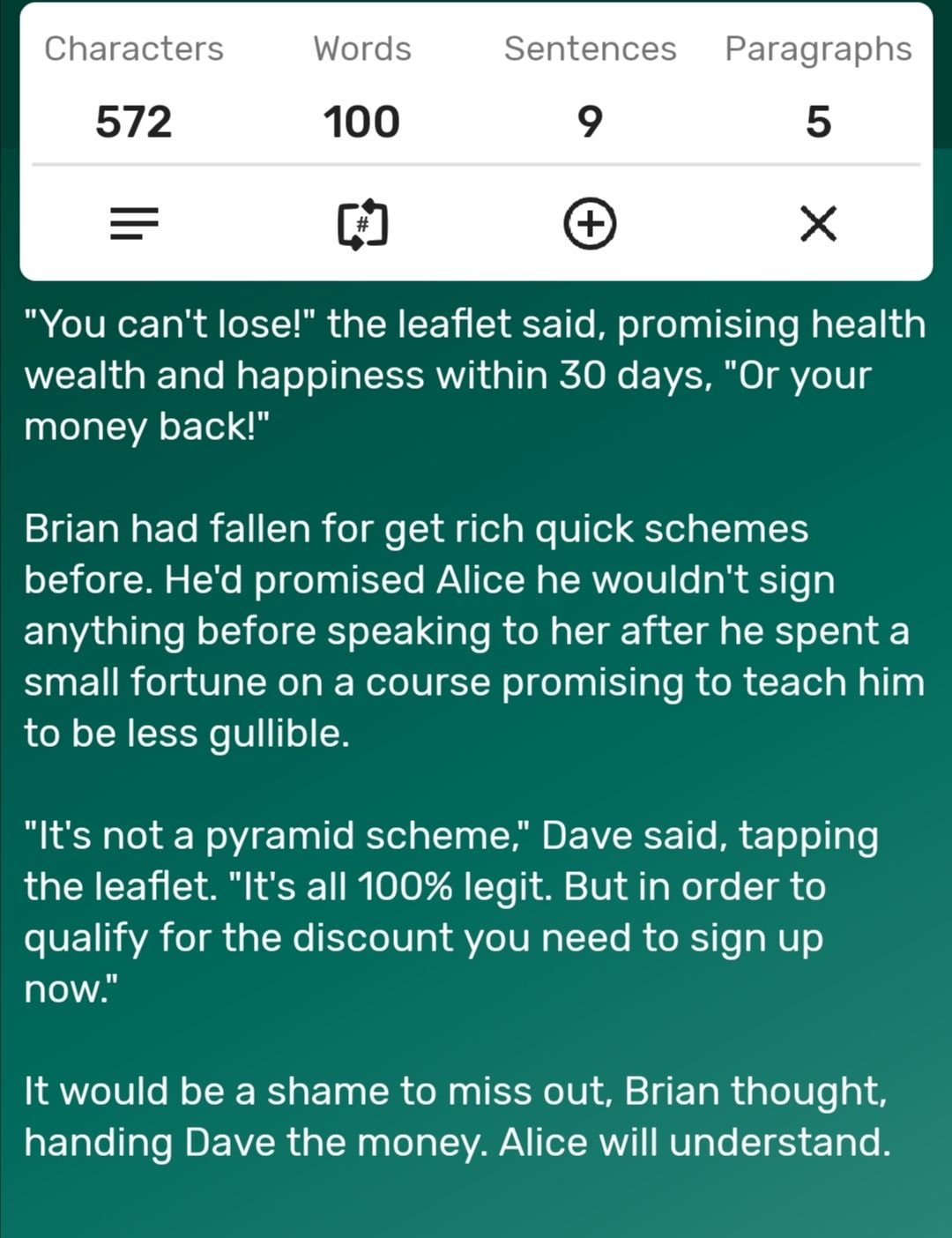 "You can't lose!" the leaflet said, promising health wealth and happiness within 30 days, "Or your money back!"
Brian had fallen for get rich quick schemes before. He'd promised Alice he wouldn't sign anything before speaking to her after he spent a small fortune on a course promising to teach him to be less gullible.
"It's not a pyramid scheme," Dave said, tapping the leaflet. "It's all 100% legit. But in order to qualify for the discount you need to sign up now."
It would be a shame to miss out, Brian thought, handing Dave the money. Alice will understand.
…
A 100 word story written by Bruce Arbuckle, inspired by the random word prompt "lose"
…
Find me (as HumpbuckleTales) on Mastodon
My drabbles (100-word stories) are always published first on Hive: https://peakd.com/@drabble.club
Read my daily 50 word stories in Humpbuckle Tales or on Hive or on Facebook
Find my 100 word tales right here
Keep on drabblin'!
Bruce Arbuckle (felt.buzz)