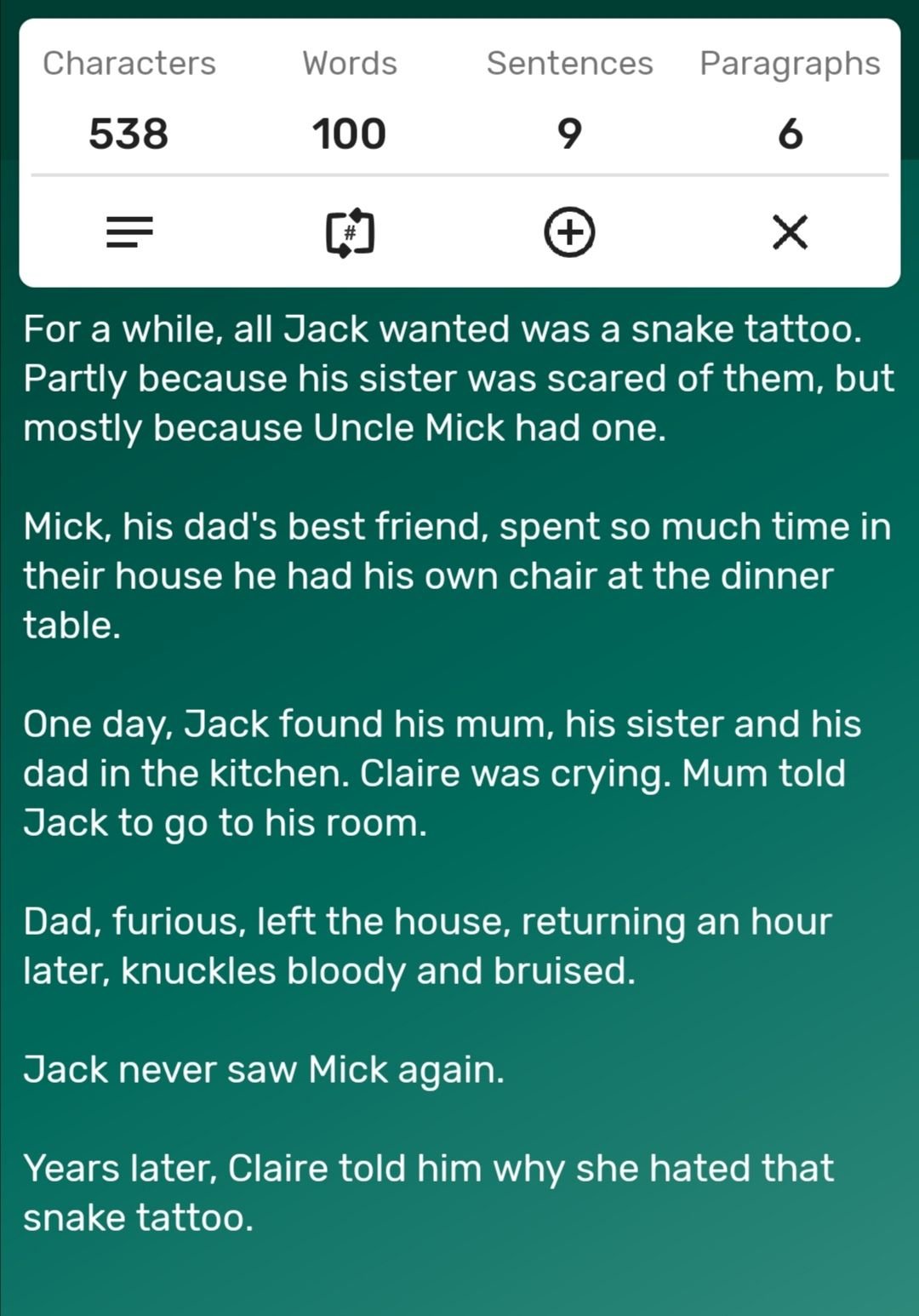 For a while, all Jack wanted was a snake tattoo. Partly because his sister was scared of them, but mostly because Uncle Mick had one.
Mick, his dad's best friend, spent so much time in their house he had his own chair at the dinner table.
One day, Jack found his mum, his sister and his dad in the kitchen. Claire was crying. Mum told Jack to go to his room.
Dad, furious, left the house, returning an hour later, knuckles bloody and bruised.
Jack never saw Mick again.
Years later, Claire told him why she hated that snake tattoo.
…
A 100 word story written by Bruce Arbuckle, inspired by the random word prompt "snake"
…
Find me (as HumpbuckleTales) on Mastodon
My drabbles (100-word stories) are always published first on Hive: https://peakd.com/@drabble.club
Read my daily 50 word stories in Humpbuckle Tales or on Hive or on Facebook
Find my 100 word tales right here
Keep on drabblin'!
Bruce Arbuckle (felt.buzz)
…