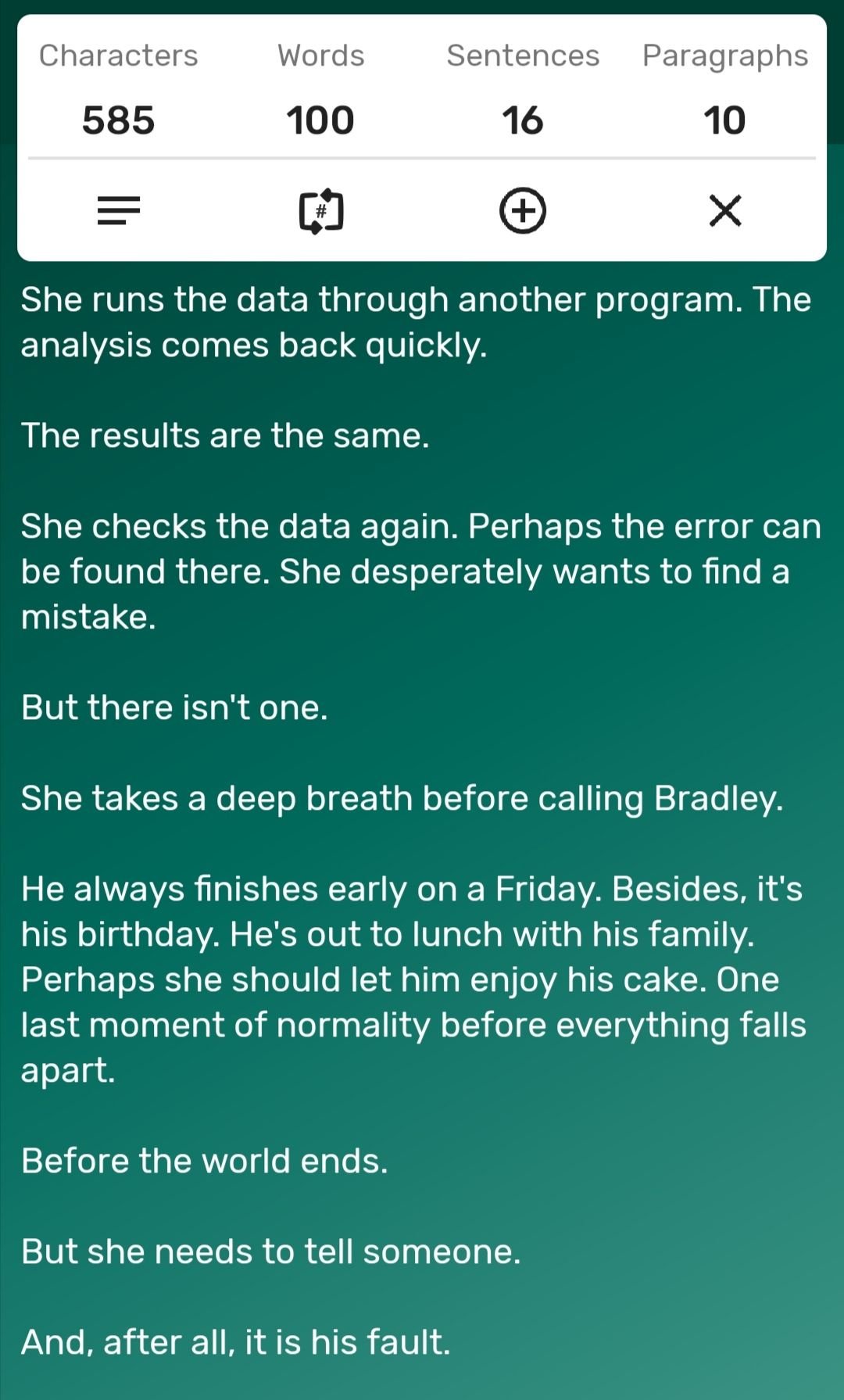 She runs the data through another program. The analysis comes back quickly.
The results are the same.
She checks the data again. Perhaps the error can be found there. She desperately wants to find a mistake.
But there isn't one.
She takes a deep breath before calling Bradley.
He always finishes early on a Friday. Besides, it's his birthday. He's out to lunch with his family. Perhaps she should let him enjoy his cake. One last moment of normality before everything falls apart.
Before the world ends.
But she needs to tell someone.
And, after all, it is his fault.

…
This is the second story in my series, The World Ends, As It Always Does, Just Before Teatime, On Friday Afternoon, imaginings of the end of the world across the multiverse. A 100-word story by Bruce Arbuckle , inspired by the random word prompt "analysis"
…
Find me (as HumpbuckleTales) on Mastodon
My drabbles (100-word stories) are always published first on Hive: https://peakd.com/@drabble.club
Read my daily 50 word stories in Humpbuckle Tales or on Hive or on Facebook
Find my 100 word tales right here
Keep on drabblin'!
Bruce Arbuckle (felt.buzz)