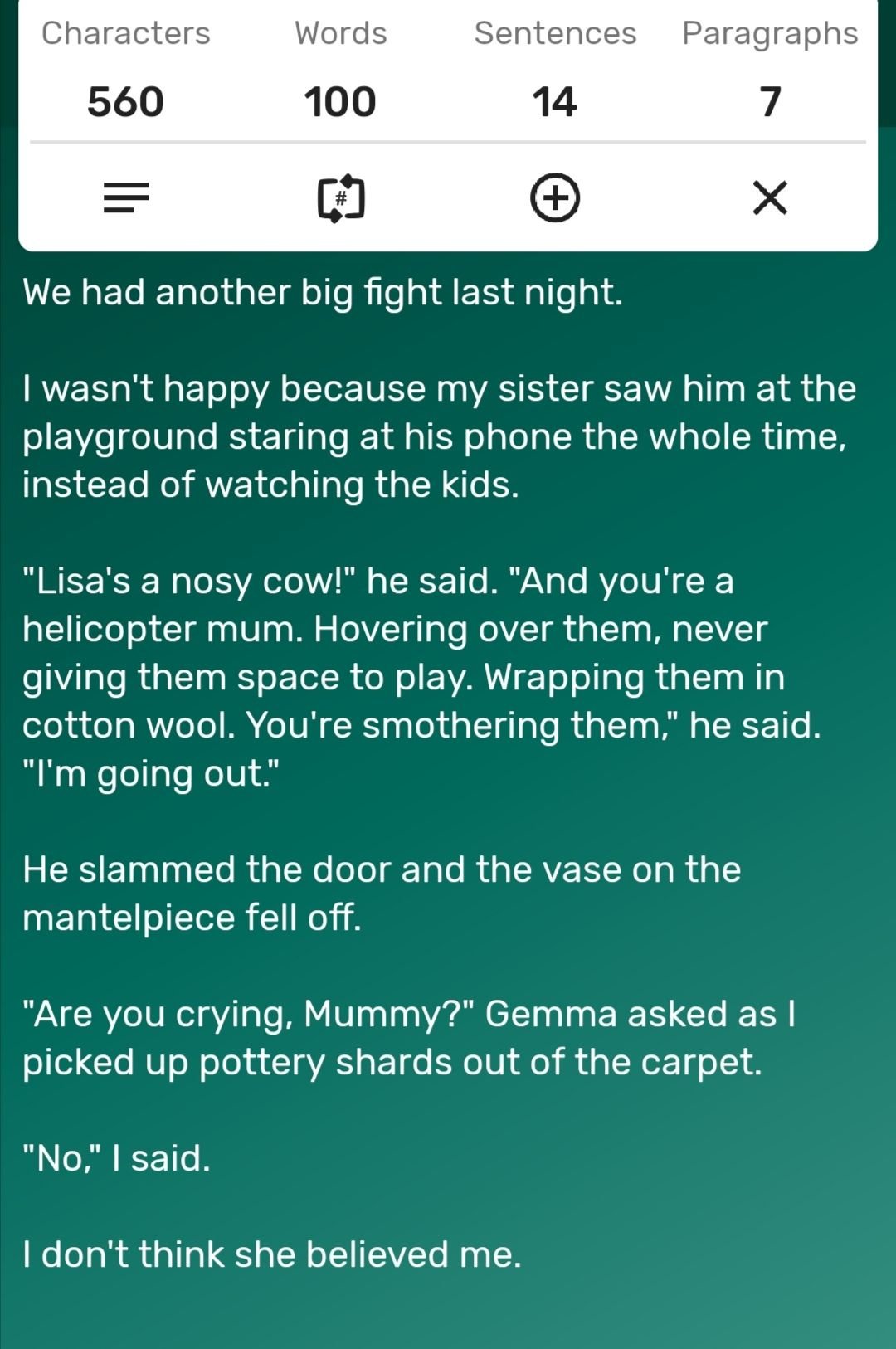 We had another big fight last night.
I wasn't happy because my sister saw him at the playground staring at his phone the whole time, instead of watching the kids.
"Lisa's a nosy cow!" he said. "And you're a helicopter mum. Hovering over them, never giving them space to play. Wrapping them in cotton wool. You're smothering them," he said. "I'm going out."
He slammed the door and the vase on the mantelpiece fell off.
"Are you crying, Mummy?" Gemma asked as I picked up pottery shards out of the carpet.
"No," I said.
I don't think she believed me.
…
A 100 word story written by Bruce Arbuckle, inspired by the random word prompt "helicopter".
…
Find me (as HumpbuckleTales) on Mastodon
My drabbles (100-word stories) are always published first on Hive: https://peakd.com/@drabble.club
Read my daily 50 word stories in Humpbuckle Tales or on Hive or on Facebook
Find my 100 word tales right here
Keep on drabblin'!
Bruce Arbuckle (felt.buzz)